Derrick Henry has never been the loudest guy in the room. I'm not gonna call him soft spoken, cause there is absolutely nothing soft about him. It's clear that his playing style is extremely loud, aggressive, and a ton of fun to watch. The Titans Running Back has a "shut up and play" style and Titans fans across the country have embraced him and his ability to bring the pain.
2018 was a trying time for Derrick Henry. As we saw, Week 1 through Week 13 Henry seemed out of character as he struggled to carry the load without gaining more than 58 yards in a single game. Was Matt LaFleur's play calling creating a problem? Had the change at Offensive Line coach given way to a lack of continuity between the Running Back and the Offensive Line's blocking scheme? It was clear that through the first 2/3rds of the 2018 season, Henry could've allowed his lack of production, lack of rushing attempts, and overall lack of success to give way for frustration to creep in. There were rumors flying that Titans GM, Jon Robinson had made calls to see what the team could get for Henry by way of trade, but all the while, Derrick Henry kept grinding and week 14 against the Jaguars – the flood gates opened. Henry rushed for 238 yards, and NFL fans everywhere (especially Jaguars fans) knew one thing: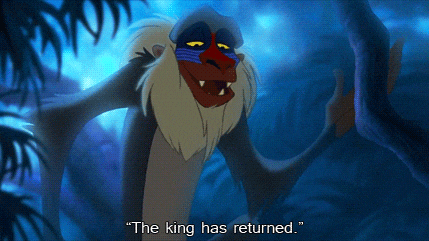 Through the remaining 4 weeks of the season Henry averaged 6.7 yards per carry and close out the 2018 season in convincing fashion as the Titans RB1. But as the 2019 season approaches, the question stands; can Derrick Henry continue the success he had in the final four weeks into the 2019 season?
---
2019 projections for RB, Derrick Henry:

Projected Rushing: 270 Attempts, 1350 yards, 5 yards per carry, and 16 Touchdowns.
---
---
Head Coach Mike Vrabel has spoken very highly of new Offensive Coordinator, Arthur Smith. From what I have seen from him, he seems to be a very cut and dry logical thinker, and as most Titans fans were screaming at the end of 2018, it's time to "DERRICK HENRY IS A VOLUME BACK!" Throughout the first half of the year, Henry had two games in which he touched the ball less than 10 times. I think Arthur Smith should rush him no less than 14 times a game, maybe more depending on our competitions defensive schemes. There were numerous times in 2018 where I talked to friends of mine who are Titans fans or read the tweets of Titans fans asking questions a long the lines of, "Why isn't LaFleur giving Henry the ball more?" "He wasn't going anywhere, Tres!" Yeah sure, but the dude averaged 4.9 yards per carry, and the changes on the Offensive Line are a huge reason why I am feeling like Derrick Henry could end up in the Pro-Bowl in 2019. The lack of touches baffled me, and it was a big reason as to why the departure of LaFleur was a win/win for both the Titans and the Packers new HC. In 2019, I would get ready to see more of this:
and less of this:
---
Cast your vote in our poll on Twitter:
Thanks so much for reading Titans fans! Share this article, follow me on Twitter: @TresWinn, and share your opinion with me!
As always, Titan Up!