*SIIIIIIIIIIIIGGGGGGGGGGGGGHHHHHH* 
"What in the hell did we do to deserve this" was a caption I read that had been written on a Titans fans sign while sitting at Nissan Stadium. I'm sure it's been passed around and I believe it's from years ago, but somehow, this same feeling lingers here still in 2019. It's been an intense, wonderful, awful, disheartening, up and down roller coaster ride as a Tennessee Titans fan, and the sad part is; we've only just reached Week 6. As I sit here and feel the same returning optimism I feel every week after a gut shot of a loss, where I want to believe and I'm ready to get hurt all over again, I have to stop and ask, "Why do I do this to myself?" Today, I am making a choice. A choice to handcuff myself to this team, I'm renewing my vows to this team, and you're either feeling the same way or wondering, "Tres, do you hate yourself?" Well I'm here to tell you that no, there is no self-hatred happening here. I want to take off my two-tone shades, and give you some perspective with where we are with this 2019 Tennessee Titans team.
This time right now, this day of October 9th, seems to be unlike any other time as a Titans fan. We've lived through convincing wins over the Browns and the Falcons, and we've had the air knocked out of us with the losses to the Bills, Colts, and Jaguars. Oh wait, no we do this every year and I've found that this GIF is the perfect representation of what it is to be a Titans fan: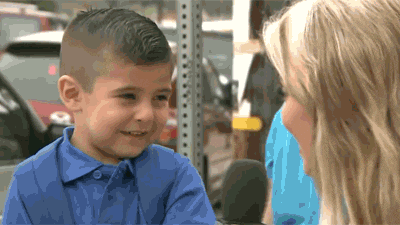 All joking aside, let's take a second and follow me as I try to put together what this team really is and consider what is really happening with the Tennessee Titans.
Offensive Line
This is far and away the biggest issue bogging down the Titans offense today. As much as the recency bias in all of us wants to tell you that Cairo Santos was the biggest problem, but let's not forget what this team can do when Marcus Mariota has better than average protection. We've had yet another game with an unreal amount of sacks in Jacksonville, and we've seen games where even when Mariota has the necessary protection, he throws the ball away if the openings aren't there. 
I tweeted these disturbing stats regarding the amount of sacks given up through 5 games:
With each week that goes by, I grow more and more convinced that this unit is holding this team back from being a highly, highly productive offensive unit. Until we have a massive adjustment in play, personnel, or coaching – I am not sure what has to happen for the Titans to see a much needed improvement.
Quarterback
EVERRRYONE RELAX! I'm not saying anything close to "Marcus is to blame" or throwing unnecessary shade that ends up back firing on me (ask Zach Bingham of A to Z Sports how that goes).
Marcus has been solid, and I say that meaning he's been good. He hasn't been great, but what is making this scenario so complex is that the Titans Ownership, Jon Robinson, and Mike Vrabel are trying to evaluate and decide if Marcus is the guy they want to pay to be the future at the Quarterback position. We've seen a couple times where players go out, have limited success, and get a massive payday and end up being duds – ask the Vikings how it's going with Kirk Cousins or what it's been like for the Jaguars to still today be paying Blake Bortles $15.5 Million while he's in LA with Goff and the Rams. I am convince that every single Titans fan, media member, and person in the state of Tennessee love who Marcus Mariota is as a person, but considering the laundry list of issues he's had, OC's, etc. – we still have yet to see how good he can be.. and wait for it.. consistently.
Let's take a look at what he is due according to Spotrac's Calculated Market Value:
I bring up all this money and future talk to bring the perspective and to emphasize the conundrum that the Titans find themselves in with their decision for this polarizing player.
Coaching
Mike.. Arthur.. I really like you guys, I do, but we've already got too many people on this team that fans like, but they're not performing. Boneheaded mistakes aren't going to cut it anymore. Fans have lived through numerous "go for it" gambles, continuing to put Adoree on Punt Returns, and now we're still scratching our heads as to why the hell you'd put Cairo Santos out there after going 0 for 3 on a kick that's longer than his career best.
For those calling for Mike Vrabel to be fired: please stop. This isn't a round of Madden Franchise Mode where you can just cut coaches, players, and change things without the consequences. With that said, this coaching staff has cost this team games with the lack of creative consistent play calls, preparation, and scheming. I hate sitting back and thinking that the Head Coach for the Titans is better known for throwing on a pad and running around with players than his strategic preparation or elevating the play of players with his impact on schemes or game plans. We've seen it once in 2018 in the Week 2 win over the Houston Texans, but yet again, another Titan can't perform consistently.
Pass Rush
This defense is great! However, that is to the credit of the young Linebackers core and stand up Secondary.
37 year old Pass Rusher, Cameron Wake, came out the gate like a bat out of hell, but on the other side of that coin, Harold Landry needs to be listed as Missing and have his face put on a milk carton, because every offense accounts for him with double teams, but he still finds a way to get his fourth sack. Fact is, Harold can't do it alone! The additions of Brent (almost misspelled his name as Brett cause I wasn't even sure, to be honest) Urban and Kamalei Correa have been near useless, and when the Defensive Line front consists of Urban, Correa, Dickerson, and Mack it's no wonder that Josh Allen had 7-10 seconds to throw the ball. I know that Simmons is slated to join this team next week against the Chargers, which should help for the interior Defensive Line, but imagine what this team would be like with a superstar Pass Rusher like Von Miller, Joey Bosa, or the owner of 9 sacks, Shaquil Barrett.
---
LISTEN AND SUBSCRIBE TO OUR PODCAST HERE:
Ownership
Get all your tomatoes, lettuce, and other vegetables and before your throw them at me, give me a second to speak on this.
After the Titans loss, Left Tackle Taylor Lewan shared his immediate thoughts after the game:
In our most recent episode of "Titan Up Talk" I asked Ballin Ali the question, "After years and years of this cycle of the inconsistent play, losing games you can win, and winning games you should lose and rarely if ever living up to the expectations – at what point do we blame Ownership?"
Now, we all know that the days of Tommie Smith and Ruston Webster are long behind us, and this team has come out of some dark days. I'll be the first to admit that Amy Adams Strunk has done an incredible job with getting the NFL Draft in Nashville, and with the Uniform Reveal Party, and getting the team and organization to where it is now has been a massive improvement. But when the starting Left Tackle comes out and talks about how a fan (Matt Neely) told him that his Dad sold their Titans seasons tickets cause "they'll always break your heart," it should be taken personal by Titans Ownership.
I may in the minority here, but I think this week would've been an incredible time for the Titans to release a video of Amy Adams Strunk talking about what Taylor Lewan said and communicate to fans they're committed to the City of Nashville, the state of Tennessee, and detail why a family from Texas moved here decades ago with an NFL team. Hell – blow some air up the skirts of all Titans fans in an effort to get them back to believing in what you're trying to do! I know so many Nashville residents that are friends and family that once had PSL's, Season Tickets, and drawers and drawers fully of Titans gear, but after so much losing it's no longer worth the time and effort it takes to go out and sit in at a Stadium when you know you're going to get this current product.
Again, I love what the Adams family has done for Nashville and this State I love, but after numerous Head Coaching changes, new General Managers, 11 different starting QB's, and even little things like how the Titans "analytics department" sounds non-existent when other teams have entire departments dedicated to analyzing stats to get the best product on the field; I am simply looking at the Adams family and asking, "Are you doing all you can to win?" I'm aware that Amy is simply a "figure-piece" as Controlling Owner, but if you look at teams who have been historic consistent winners – their ownership is massively involved beyond just handing the keys to the Ferrari to a GM and hoping for the best. I don't know what the advisory board around her are telling her and the Adams family, but I'd love to be a fly on the wall in that meeting.
In closing, the perspective I want to give is that this Tennessee Titans team is 2-3 and there is so many games left to be played. They could very well be a 9-7 team again, or if one of these position groups and coaching can improve and can consistently impact games in a positive way this can be a 10-6 or 11-5 team. If I'm taking off my two-tone lenses, I'm telling all you fellow Titans fans – DON'T GIVE UP YET! DON'T SELL YOUR TICKETS! DON'T QUIT! – and let's get beyond this Bills loss and move forward and support the boys!
Y'all take it easy and I hope to see some of y'all at Nissan!
Titan Up!
---