When looking at the Tennessee Titans history, it's very difficult to put a finger on one specific thing that caused them to have so many rough years. The loss of Bud Adams, bad General Managers, lackluster Head Coaching, and a lack of talent on the roster are all contributing factors without a doubt. Here and now, as the Titans are coming off the most success they've had in over 20 years, it's an obvious statement to say they've got a good thing going. This situation reminds me of the final season of The Office where Andy Bernard says:
"I wish there was a way to know you're in the good old days before you've actually left them."
Well folks, I believe the Titans are in "the good old days" with the Jon Robinson, Mike Vrabel, and Amy Adams-Strunk at the helm. You might be saying that's an easy thing to say given their run to the AFC Championship, but give me just a second to explain why I think there is a lot more going on than just wins and losses.
When Jon Robinson hired Mike Vrabel, nobody knew much about him aside from his time with the Patriots, Texans, and even with the Ohio State Buckeyes. We all just got a new puppy, and we were hoping the type of breed was going to produce a good dog – not to compare Mike Vrabel to a dog, but I think the example works. Looking over his coaching resume, he definitely comes from a good "bloodline," but we've seen teams with good GM's and bad Head Coaches, and vice versa. With Jon Robinson's ever growing reputation of good trades, solid drafting, and signing players that are good to the team, it's then Mike Vrabel's role to make sure the production on the field is improving.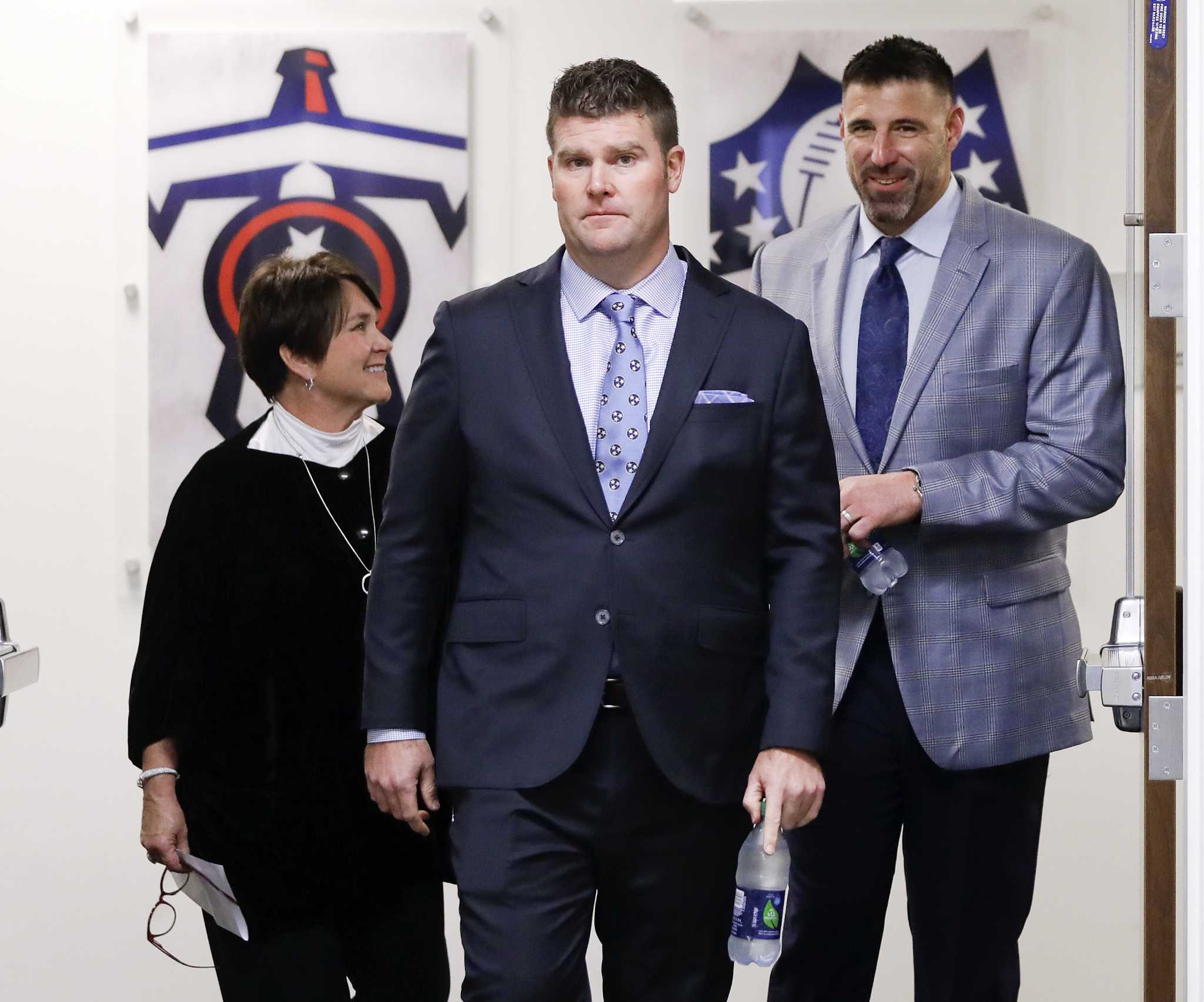 With the recent release of 7th Round project Quarerback, Cole McDonald, and even the recent trade of beloved Defensive Tackle Jurrell Casey, some Titans fans were scratching their heads about these choices. It sparked a good conversation on Twitter (which is rare in itself) about Robinson's late round drafting. Honestly it brought to light how good he has been when dealing with players like Kevin Byard (3rd Round Pick), Jayon Brown (5th Round Pick), and even young David Long (6th Round Pick) who showed flashes of promises in the latter half of the 2019 season and playoff run.
At what point does the blame move from the General Manager to the player if a player doesn't pan out? The prime example of this is the situation around former 5th overall pick, Corey Davis. Now, I think Davis has the ability to come out in 2020 and surprise and lot of people and have a successful year, enter Free Agency in 2021, and get paid – but it won't be with the Titans. So who is to blame here? Davis was drafted to give former Titans QB Marcus Mariota a WR that was known for his ability to gain Yards After the Catch while at Western Michigan, but still has yet to fully live up to where he was taken in the 2017 NFL Draft. Was this a bad pick by Jon Robinson or is Corey Davis a bust?
This is the beauty of the marriage made between the Titans General Manager and Head Coach. I fully believe Corey Davis to be a Jared Cook type player who will most likely get picked up in 2021 Free Agency and have success elsewhere, depending on the team he agrees with. But for the first time in, who really knows how long, the Titans have a Head Coach who can match the General Manager in the expectations of his role. Finding talent and developing talent is the bread and butter of what we're talking about here.
What would a player like Jayon Brown be without a hands on coach like Mike Vrabel? How good can a young AJ Brown be in this league? The video I attached above gives Titans fans an incredible look inside how Mike Vrabel runs a training camp practice. For anyone that grew up playing sports at any level, you know the pace, tempo, feel, mentality, and culture of a team is made on the practice field. Fans who have been loyal to this team for a long time know what a bad team looks like, and we're honestly still adjusting to this new era for the Tennessee Titans. This era where players like Derrick Henry come in and grow into a leadership role, earned a long term deal, and now become the face of the franchise. "We treat players how they treat the team" can sound rough, but it sends a clear message of who runs this team. That's why I believe this team embodies the personality of it's Head Coach, General Manager, and controlling Owner. That is why I love hearing things like "no more Silos, now is the time that we come together," as Vrabel told his players during a recent camp practice. He knows how a winning team practices, and he knows how to talk to players and how they want to be treated. As Vrabel made clear when he was hired, "I've been every single players in this locker room – the guy fighting for a roster spot, the special teams player, the back up, and even the Pro-Bowl player."
Lastly, I want to tip a hat to Amy Adams Strunk. Fans known that guys like Tommie Smith carry some of the blame for the downward turn that occurred after the passive of Bud Adams. Like most of us experience, when someone passes, it can take a family time to adjust and find who is going be the "glue" to keep things together and navigate through good and bad times. Miss Amy, as well as Susie Adams Smith and Kenneth Adams, have done a great job steering this team in the right directions by finding the right men in Jon Robinson and Mike Vrabel, but also by doing things that invite fans back.
For so long, the loyal fans that embraced this team during the late nineties opted out of their fandom and had to be "won back" after the dark years we've talked about throughout this post. By doing things like updating uniforms, hosting the NFL Draft, and literally packing out Broadway all the way up 6th Avenue has shown the country that Tennessee isn't just a place for Country Music – we have a team that takes pride in the way we do life as Tennesseans. Finally we have a team that represents that as well.
Those are just a few thoughts I wanted to share with you and if you agree or not, I'd love to hear your opinion. Find me on Twitter @TresWinn and let me know your thoughts on how the Titans marriage between General Manager, Head Coach, and Owner is going.
Also, make sure and check out our podcasts, subscribe, and be a part of the conversation with us.